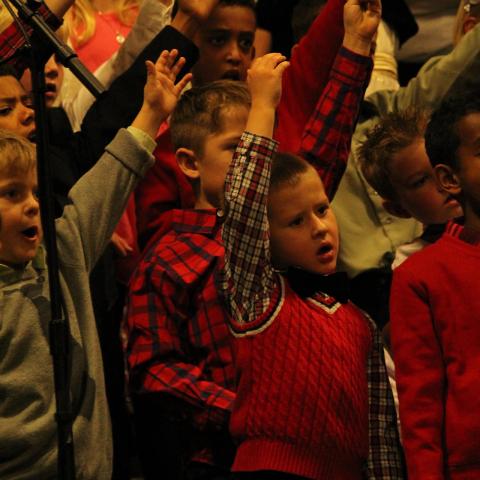 Choir
The Choir at ThornCreek Christian School has students at all levels of music knowledge working together to showcase their vocal skills during their two performances, one at Christmas and the other in the Spring. Throughout each semester, they work on their repertoire for the concerts, on technique, and on theory.
All students are expected to know/learn basic music theory. Some music history is introduced and students are exposed to different styles of music. Both secular and sacred music is learned with a heavy emphasis on singing songs that glorify the Lord. Learning and laughing are required.
Speech/Drama
The Speech and Drama team at ThornCreek Christian School has five (5) goals.
To give the students a better understanding of the differences between several types of Speeches (i.e., Prose, Poetry, Public Speaking) and Dramatic Interpretation and Acting.

To introduce them to acting concepts such as Monologues, Biblical Readings, Characterization, Duet Acting, Reader's Theater and Plays.

To encourage students that have a natural ability with Acting to not only participate in school Drama, but also to participate in their churches with skits, plays or cantatas.

To create a fun atmosphere and promote teamwork in every aspect of Drama, so when the final product is ready to be performed, the students will have the joy of knowing they worked together and did their best to the glory of the Lord.

To ultimately perform a Three Act Play/Musical in the Spring.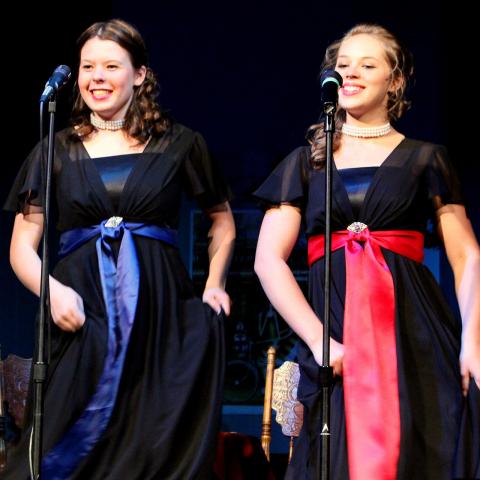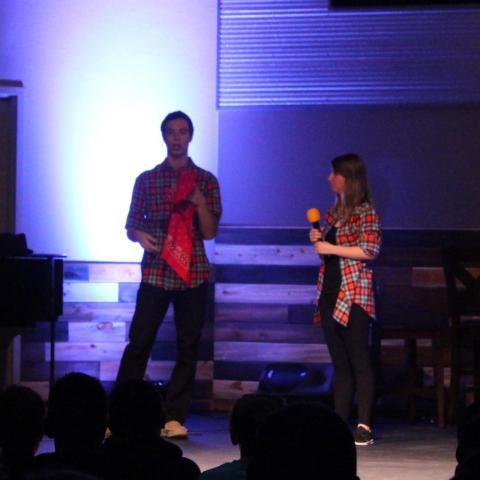 Student Council
The purpose of Student Council is to promote school awareness, develop teamwork, leadership skills and spiritual leadership along with a commitment to the local community. Student Council members are the student body leaders of ThornCreek Christian High School.
Members represent each of their classes as President, Vice President, Secretary, Treasure and Chaplain. They are the voice of the students. They participate and organize school activities, chapels, support teachers and students through donations, and facilitate in communication between the student body and the school administration .
Community service is also an intricate part of Student Council. Our members value and support their community with service events and projects. A yearly blood drive is organized, as well as monthly meetings where students complete a service project.
Executive Student Council (ESC): The Executive Student Council is responsible for overseeing class officers, their elections and duties. The executive council is elected by the high school student body as a whole. The purpose of the Executive Student Council is to organize activities with Student Council, discuss any problems with the student body, and work with the Leadership class.

Yearbook
The primary goal of the class is to plan and produce a creative and thorough yearbook.
Students digitally construct the book. The yearbook course requires students to take part in all aspects of production of the yearbook including:
Creating the theme.

Design the cover.

Design the layout of entire book.

Take photographs.

Writing articles.

Marketing.

Selling the yearbook.

Learn about real world deadlines.